Our Rooms
Our four rooms are all en-suite, heated and air conditioned. Wi-Fi internet access is freely available in the Agriturismo.
The prices listed below always include breakfast.
| | |
| --- | --- |
| Type of room | Price per night |
| Single Room | € 54 |
| Double Room | € 64 |
Dinner is available, on request. The menu and rate (around 25 EUR per person) will be agreed on the basis of your needs and the seasonal availability of our homegrown products.
Room 1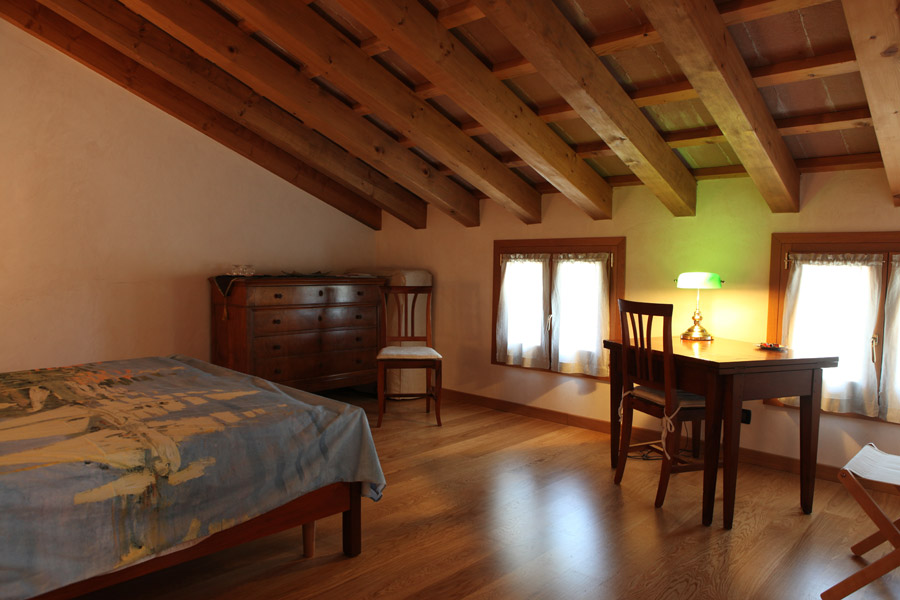 An arch-shaped door frame leads you to our largest room. Its en-suite bathroom is equipped with a shower tray made of pietra di Vicenza – the local soft-toned yellow and pink stone. An excellent choice if you come with kids, it is also highly enjoyable by single travellers.
Room 2
Camera 2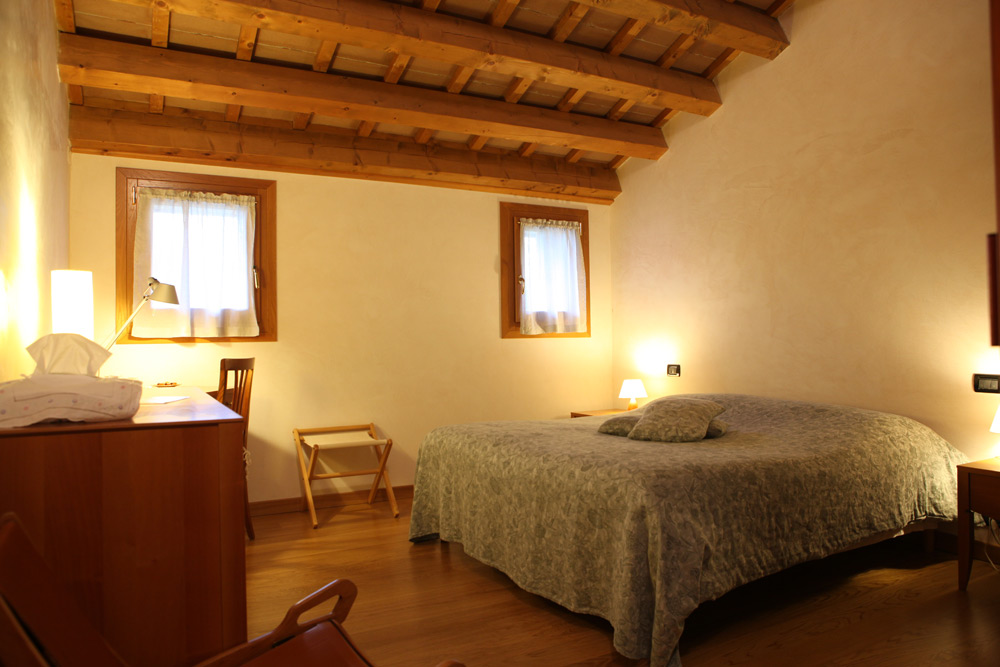 Decorated with soft green tones, this room provides you with a spacious double bed to stretch out and relax. The view on the hills surrounding Agriturismo Marani is particularly pleasant from its windows.
Room 3
Camera 3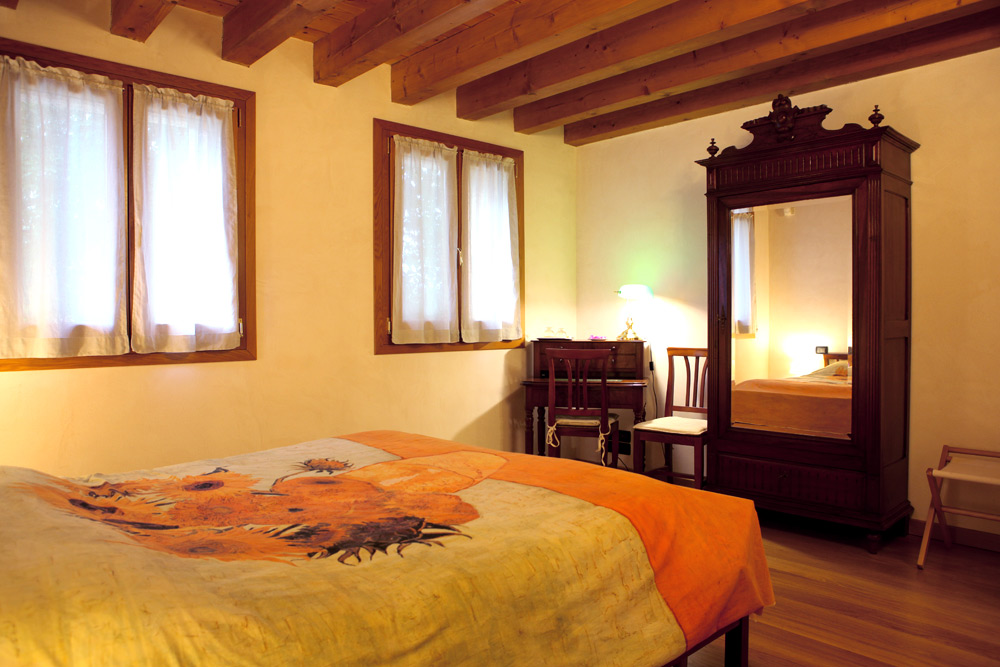 Furnished with a 19th century wardrobe and a desk dating back to the same period, this room is particularly pretty and convenient both for your leisure and on an professional trip. Two wide windows make this room bright and airy.
Room 4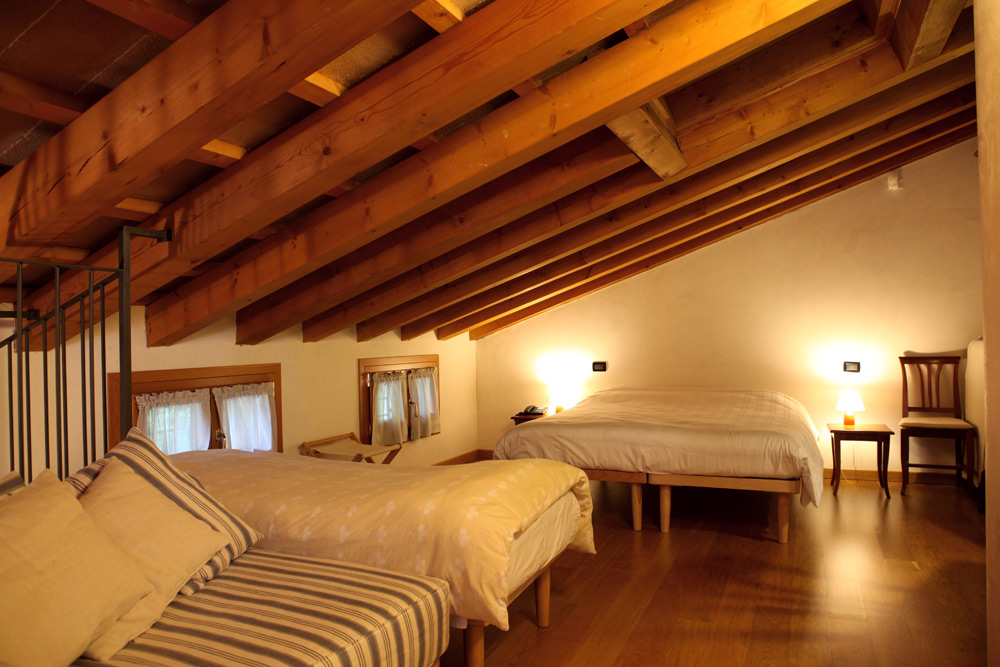 This is the only room on the top floor. You will love the feeling of intimacy and coziness conveyed by the sloped wooden ceiling. Opening the small skylight and hearing the birds chirping in the morning is the kind of wake-up you will not forget.